Epoxy Coatings Designed For Outdoor Applications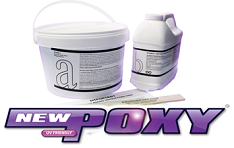 New Poxy® is our new coating technology; formulated with the same no-compromise quality with the added benefit of being a UV friendly Polyaspartic coating. With a shorter initial dry time as well as a tolerance to cold temperatures, New Poxy® solves many coating application challenges of the past.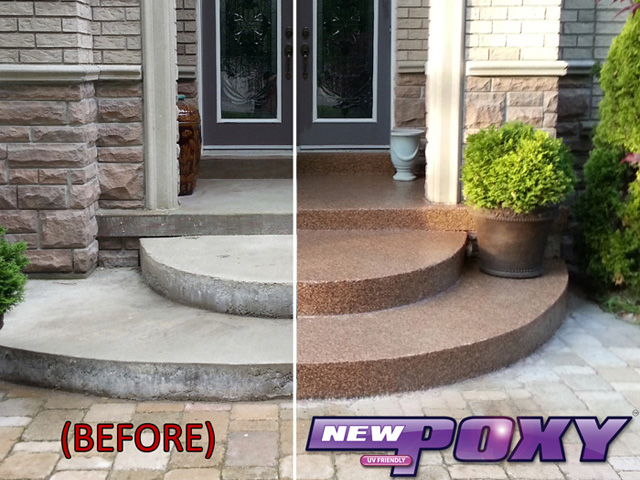 NewPoxy® is a two component 100% solids polyaspartic floor coating which contains no VOC's (volatile organic compounds), no solvent, no water and virtually no odor. NewPoxy&reg has been designed to provide the same superior functional, decorative properties (chemical resistance, high mechanical strength, excellent durability and adhesion) as our EP100 Enviro Poxy™ line, but now with the added benefits of being Fast-Setting and UV Friendly! Protect your concrete floors from the direct effects of chemicals, stains and mechanical stress while offering a beautiful porcelain like high gloss UV Friendly finish. Dry to the touch in as little as 1-2 hours - tough next-generation urethane technology!
New Epoxy A+B kits comes in:
2Litre (0.528US gal)
4Litre (1.057US gal)
8Litre (2.113US gal) *
16Litre (4.226US gal) *
* Special Order