Diamond Hard Surface Protectant For Your Concrete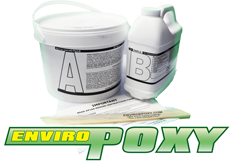 NO VOCs, Solvents, or even Smell! It's no accident our coatings outperform the competition. We formulate all of our coatings so that they are truly 100% Solids - what you apply on your floor is what will be there when its dry. Great bonding, no off-gassing, no shrinking and abrasion resistance thats second to none. This is what Enviro Poxy™ coatings are all about.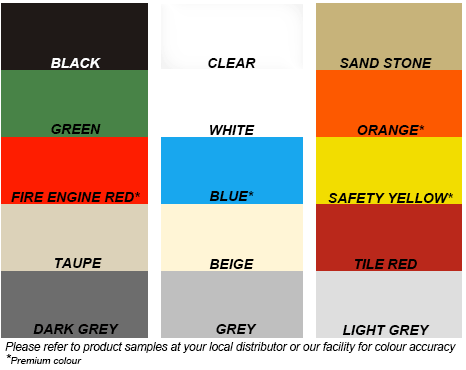 Enviro Poxy™ is an advanced, environmentally friendly two component 100% solids epoxy coating system which contains no VOCs (volatile organic compounds), no solvent, no water and virtually no odor. Enviro Poxy™ has been designed to provide superior functional and decorative properties by providing high chemical resistance, high mechanical strength, excellent durability and adhesion which protects the substrate from wear, chemical attack, stains and mechanical stress while offering a beautiful porcelain like high gloss finish. Also available in 8 hour quick set version (EP400).
Enviro Epoxy A+B kits comes in:
2Litre (0.528US gal)
4Litre (1.057US gal)
8Litre (2.113US gal) *
16Litre (4.226US gal) *
* Special Order